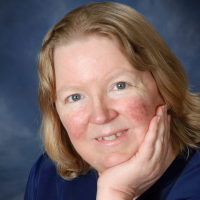 Lynn Hallbrooks
Thrillers, Fantasy, Advice & How To, General Nonfiction
I became an independent author after serving in the US Air Force and working in various hospitals (in the military and on into civilian life). I've written fiction and non-fiction books on my own and with other authors. I share them through my company: Call Sign Wrecking Crew, LLC named after the first series that David McKoy (RIP) and I wrote.
I enjoy sharing the love of books and reading with others on my Author-Reader-Cheerleader website. I even share book reviews and author interviews from time to time.
Some books are to be tasted, others to be swallowed, and some few to be chewed and digested.
Francis Bacon