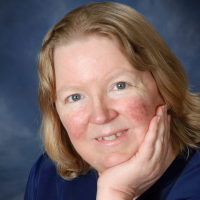 Lynn Hallbrooks
Thrillers, Fantasy, Advice & How To, General Nonfiction
I became an independent author after serving in the US Air Force and working in various hospitals (in the military and on into civilian life). I've written fiction and non-fiction books on my own and with other authors. I share them through my company: Call Sign Wrecking Crew, LLC named after the first series that David McKoy (RIP) and I wrote.
I enjoy sharing the love of books and reading with others on my Author-Reader-Cheerleader website. I even share book reviews and author interviews from time to time.
Don't settle for what life gives you; make life better and build something.
Ashton Kutcher